Highly Effective POA Tutor in Singapore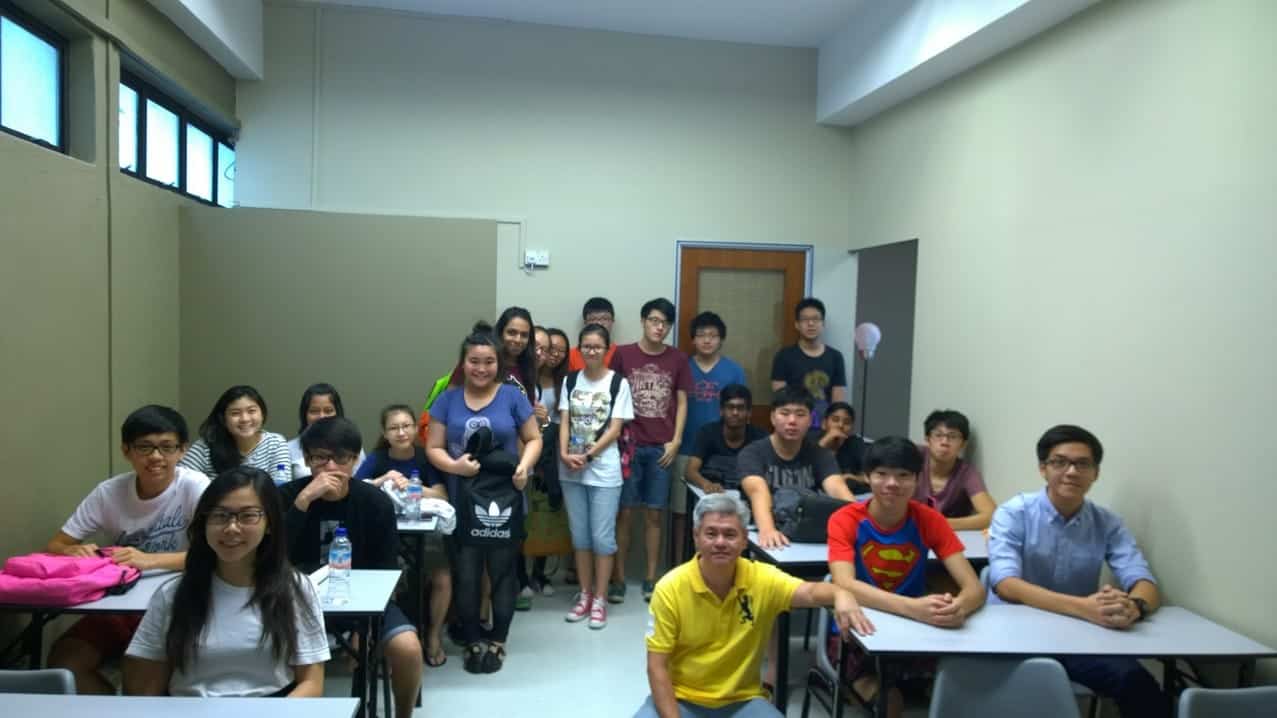 Since 1990, almost 90% of our students consistently score A1 or A2 in their GCE N & O Level Exams every year.
Meticulous attention will be given to EVERY student as different student may face different problems.
All students will be treated fairly as specially developed learning materials will be given out to all students.
Lesson coverage will be the same for all classes (1 on 1 Class and Group Class).
Our ultimate commitment is to bring EVERY student to achieve our goal!
Your "A" begins here with Best POA!
ACE

Your POA Exam with Our POA Tuition Services!
Did you know that:
your child could be suffering and struggling with POA (Principles of Accounts) now?
many students who didn't do well in POA started giving up on this subject in Sec 3?
helping your child to score DISTINCTION (A1) in POA is not that difficult, if he or she can start building their fundamentals from Sec 3?
as a parent, you can now rebuild your child's confidence in POA by finding him or her a responsible, experienced and caring tutor before they totally give up like many others?
your child may have more career options in the professional accounting industry?
Are you:
disappointed with your test or exam RESULTS for POA?
unhappy with your teacher's teaching?
very stressed because you could not understand the topics?
aware that your POA study methods may be incorrect?
aware that a firm foundation in POA is very essential for beginners?
thinking of getting a responsible, experienced and caring tutor to assist you in POA?
Proven

Exam Results by Our POA Students
2018 Secondary 3 POA RESULTS
Regular Class
Above 90% Students
Scored A1 OR A2
30% Students
ObtainedTop in Level
2018 GCE N-Level POA RESULTS
Regular Class
100% Students scored A1
Crash Class
33.3% Students scored A1
50.0% Students scored A2
2017 GCE O-Level POA RESULTS
Regular Class
56.7% Students scored A1
36.6% Students scored A2
6.7% Students scored B3
Crash Class
50.0% Students scored A1
33.3% Students scored A2
16.7% Students scored B3
Testimonials From Our POA Students
Type of

POA Tuition

Class
At Best POA, we provide POA tuition for secondary school students who have chosen POA subject in secondary 3 or are preparing for upcoming examinations for their O Levels and N Levels. We tutor students in either 1-on-1 or small group classes, depending on each student's learning needs.
Small Group POA Tuition Class
Mr Edmund Ling's almost 30 years of teaching experiences has proven that small group tuition can be very efficient and effective. Over 90% of his group students scored Distinctions (A1 or A2) in GCE 'O' and 'N' Level Exams in the past years.
Besides lower tuition fees, the students are given chances to learn from and share with one another. The group tuition can become very interesting as discussions with group mates possible.
1-on-1 POA Tuition Class
We agree with some parents that certain students may need special attention and effort to improve, therefore we do provide 1-on-1 class. Please call +65 9050 9010 to find out more details.
POA Tuition Crash Courses & School Holiday Programs
If  you feel that your child requires intensive preparation for Principles of Accounts (POA) 2018 O or N-Levels Examination, check out our POA Tuition Crash Courses.
Mr. Edmund Ling, POA Tutor
Mr Edmund Ling, an experience full time POA tutor gives you the best assurance of mastering and getting A in GCE N and O-Level Examination.
As an ACCA graduate and Chartered Accountant of Singapore, CA (formerly known as CPA), Mr Edmund Ling has possessed glamorous professional career records and vast teaching and tutoring experiences. He is a keen tutor who can help you solve the issues faced by the students.
Register Your Interest in Our POA Tuition Services
We will get back to your enquiry as soon as possible.