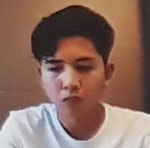 Brennan Marin – St. Gabriel's Sec School
( Ungraded to A1 in 2020 GCE 'N' Level )
Testimonial by: Brennan Marin – St. Gabriel's Sec School
Since the end of last year, I had always been failing POA and did not really care much about it since I was only Sec 3 and thought that I could manage things on my own. But only during the holidays I realised how important POA was. And I was desperate for help when my cousin recommended me Mr Ling, whom was his tuition teacher when he was in secondary school. Mr Ling helped me pull my grades up by a lot and also helped me in understanding each topic with real life context. I am very grateful for his help and I would recommend him to anyone struggling in POA.
Feedback from Brennan's Mom:
You have successfully transformed Brennan's interest for POA. Not only feeling confident in answering the questions. Thank you !