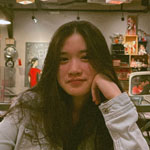 Grace Yam – St. Margaret Sec School
(No background to A2 in 2021 GCE 'N' Level )
Testimonial by: Grace Yam – St. Margaret Sec School
I was not offered POA in school but I was interested in taking it as a subject. My parents engaged Mr Ling to be my private teacher. I was able to catch up with the syllabus despite only starting lessons in November after Sec 3. I scored an A in my first Sec 4 WA1 taken in school.
Mr Ling's teaching style is very interesting and entertaining as he uses a lot of real-life examples help me understand the topic better. He paced his lessons to match my speed of understanding and made sure I understood each unit before moving on to the next.
I would like to thank Mr Ling for guiding me through my POA Journey and I highly recommend him to anyone who wants to do well in this subject!
Feedback from Grace's Mom:
I am very happy to see that Grace has done well in POA despite starting on the subject so late. I'm happy that Grace did not find it a chore. Thank you Mr Ling, for bringing out the best in her and nurturing her interest in the subject!