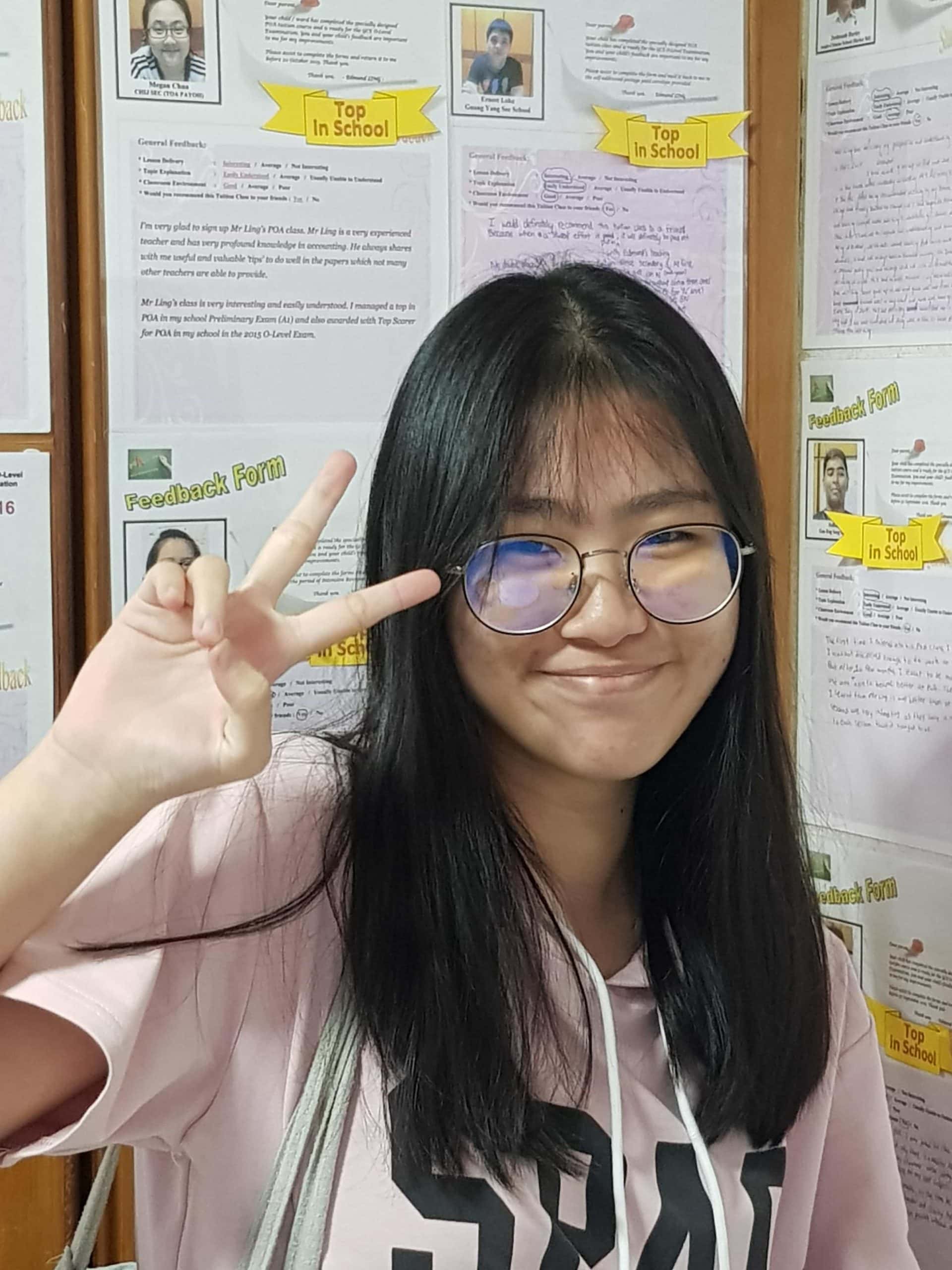 Kelly Ng – Bendemeer Sec School
( C6 to A2 in 2019 GCE 'O' Level )
Testimonial by: Kelly Ng – Bendemeer Sec School
I started joining Mr Ling's tuition back in March 2018. I dreaded coming here because I really hated POA, always failing or getting "Just pass" during mini tests. However, after joining Mr Ling's class for awhile, I started to see great improvements in my grades. From C6 at the start of 2018 to getting constant As till now. Instead of me asking my friends questions, they are the ones asking me now. Thank you, Mr Ling for making this 2 years an enjoyable one. All the jokes and food does make the lesson more interesting. Also, didn't expect someone with the same birthday!!! I am fortunate to have you as my POA teacher. Yeyy!!
Feedback from Kelly Ng's Mom:
Kelly has shown great improvement in her results since she joined your POA class. I'm glad that she has found the class useful. Thanks to teacher Edmund for all the guidance.