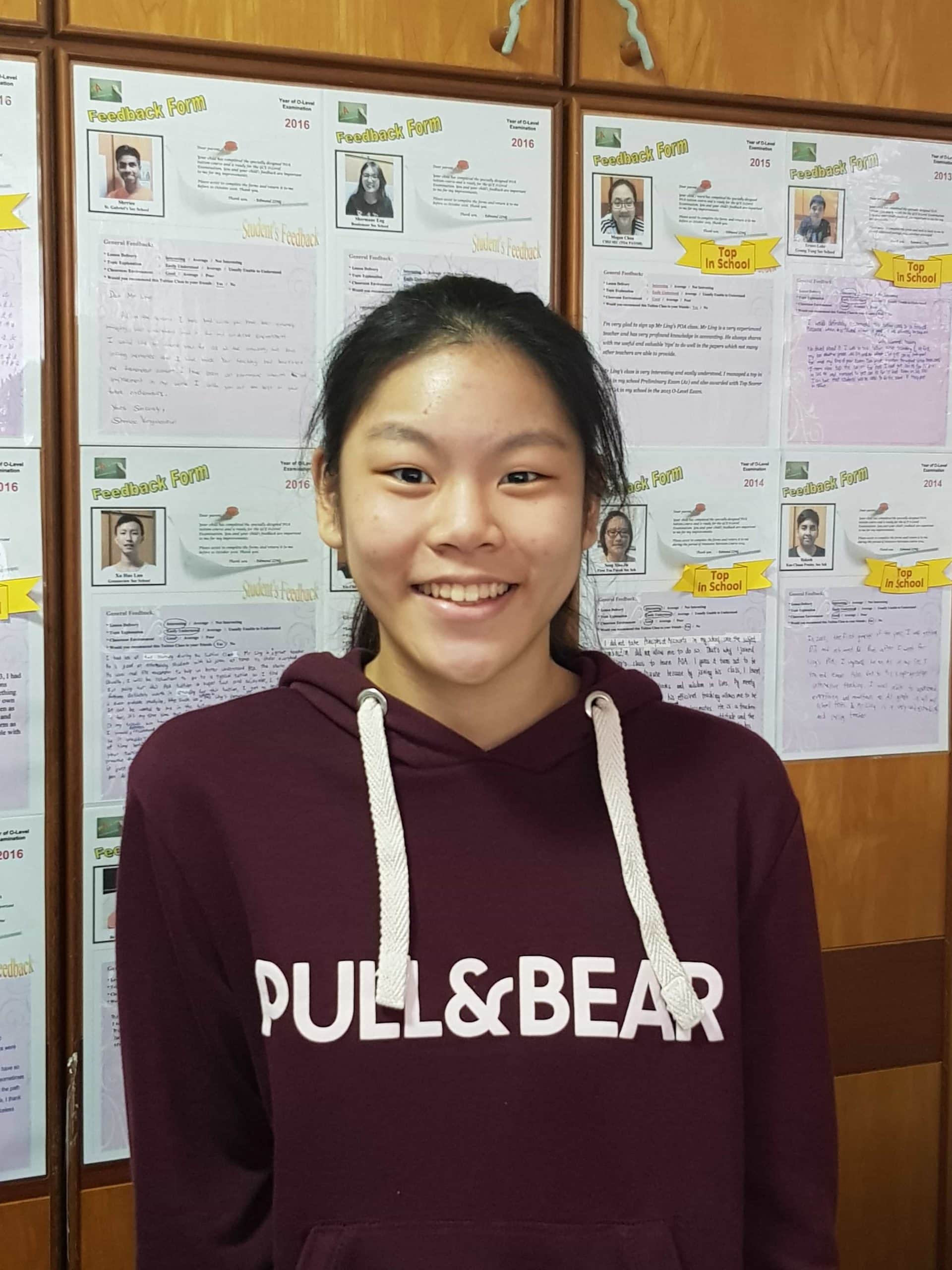 Phoebe Seow – CHIJ Sec (Toa Payoh)
( F9 to A2 in 2019 GCE 'O' Level )
Testimonial by: Phoebe Seow – CHIJ Sec (Toa Payoh)
Mr Ling's classes has always been fun and enjoyable. He has not only taught me POA but also imparted his knowledge and humor into the lessons taught. He has piqued my interest in POA and made learning not as tough as I thought it was. He broke down the topics and taught us in a way that all of us could understand and grasp. He has also made me motivated to work hard to reach my goal. Thank you so much for helping me to improve so much and be interested in POA again!
Feedback from Phoebe Seow's Mom:
Mr Ling exceeded expectation in teaching my daughter. She is now very interested in POA after 1 year under Mr Ling. Mr Ling cleared her doubts and in a short span of 6-9 months, she improved from failing to a B3 in Preliminary Exam and an A2 in O-Level Exam. I am a happy mom! Thanks, Mr Ling.