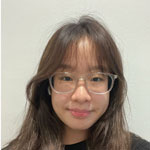 Velinda Soo - Gan Eng Seng School
( Ungraded to A2 in 2022 GCE 'N' Level )
Testimonial by: Velinda Soo - Gan Eng Seng School
Mr Ling helped me tremendously in my POA bringing it from a U grade to an A1 in prelim but sadly an A2 in N Level, but either ways, with my results it is proven that Mr Ling's teaching is effective and helps.
He would always give us real life examples and share with us his experiences which really helped me to see a step further than just POA. He also explained many topics and clarified our doubts. Mr Ling would go the extra mile to give me extra lessons to make sure that I know my work and fully understand what I am learning. I am very very grateful to be one of Mr Ling's students, without him, I would probably fail POA. He gave me the confidence to do well in POA. I am 100% satisfied, I really think Mr Ling's teaching is top tier and up to standard. I am absolutely certain that everyone will do well. Thank you Mr Ling!
Feedback from Velinda's Mom:
BESTPOA really helped my daughter gain interest in POA. From hating this subject and constantly wanting to drop it to loving it and getting an A2 when it matters. My daughter has gained a lot of confidence in doing POA compared to the start. Every weekend I would see my daughter doing your practices and seeing the joy when she managed to balance her income statement is something I would never have imagined. Thank you Mr Ling.